tanakan ®
Standardised Ginkgo biloba extract (EGb761) – 40mg
A highly purified, standardised pharmaceutical grade ginkgo biloba extract traditionally used for improving blood circulation.
Each tanakan® 40mg tablet contains:
Dry extract from Ginkgo biloba (leaves/folium) (EGb 761) containing 22.0% – 27.0% of flavonoids expressed as flavone glycosides, 5.4% – 6.6% of terpene lactones, 2.8% – 3.4% of ginkgolides A, B, C, 2.6% – 3.2% of bilobalide.
Dosage of tanakan ® 40mg tablet:
1 tablet 3 times a day at mealtimes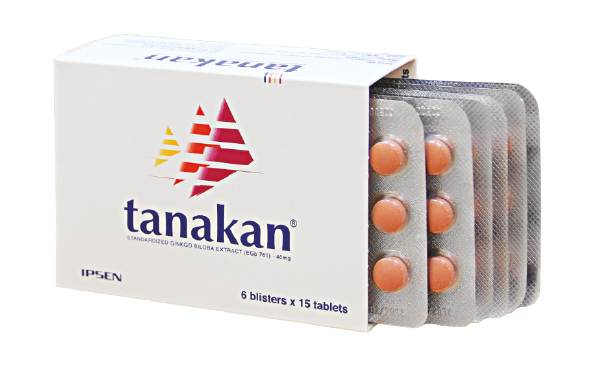 This is a traditional product advertisement.
Improve your blood circulation with tanakan®
Disclaimer: We adhere to industry guidelines that do not permit us to provide general medical information or respond to your personal medical condition. Please consult your healthcare professional for more information.